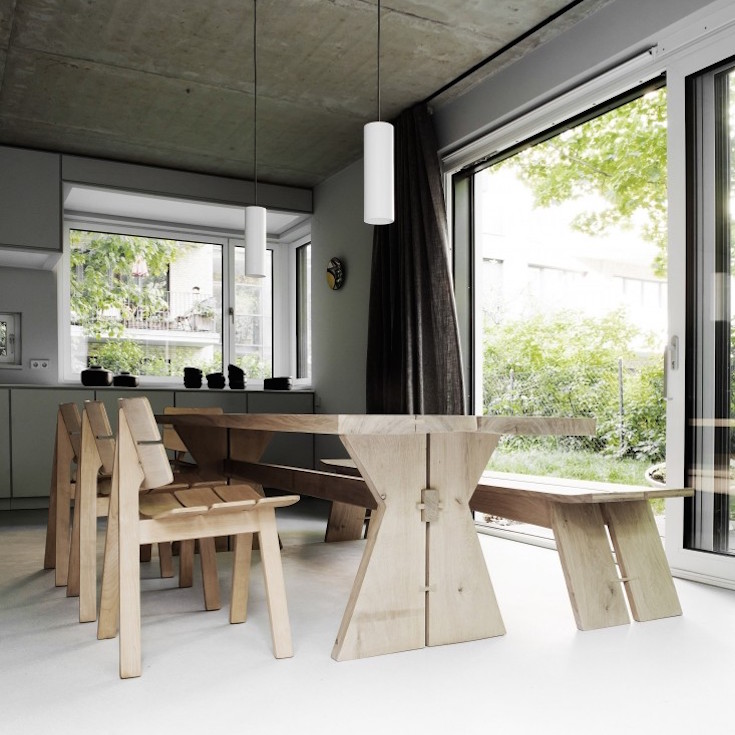 Concrete Pendant Lamps from Soda Bottle Molds
Karen Ong and Michael Reich met as students at Harvard Business School. She grew up in Manila, he grew up in Bavaria, Germany, and, in addition to sharing a love of travel and learning languages, the two are devout minimalists: "We are mad about keeping everything clean and serene in all aspects of our life," says Karen.
Shortly after graduating, the couple launched the language-school clearing house Language International, and when they decided to move their company from Boston to Berlin, they had very specific ideas about their new living quarters.
Karen and Michael found what they were looking for minutes from their Mitte headquarters: a newly constructed garden house set in a green courtyard in Prenzlauer Berg, "the best-preserved prewar neighborhood in Germany," says Ong. A developer project designed by Eike Becker Architekten, the structure was merely a concrete shell—and that was one of its biggest appeals. There was an option to continue working with Eike Becker on the finish, or to purchase it as is and fill in the details, such as walls and flooring, as they wished. The couple opted for Plan B ("Eike Becker proposed layout was very standard; we wanted something different"). Here's the story of what unfolded—and a look at the results (scroll down to see the exterior and before shots).